The Firebird Mackerel Combo from Shakespeare is ideal for targeting shore species from beaches, piers, rocks etc., where your targets could out bully a lighter spinning rod.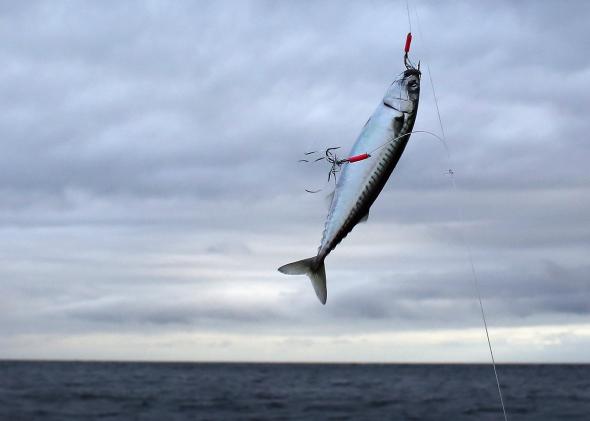 The superb 10ft (3.0 metres) 2 piece rod casts 4-8oz (110g-220g), letting you throw out a feather rig or bait rig and lead weight for targeting Mackerel, Pollock, Cod, Ray, Flatties with plenty of power for the fight.  Strong enough to use for Salmon, Pike and big fish. The rod features a modern abbreviated EVA handle, cushioned DPS reel seat and Titanium Oxide insert double leg guides. The reel is a Firebird 60FD front drag reel, pre-spooled with 20lb (9kg) clear mono line, ensuring you've got all the hardware to get out fishing!
As a special online deal with this combo we are also including two snap swivels, two 1.5oz lead weights and two of the most popular sea rigs of the week.